Thanks for visiting HoyaSaxa.com. This is the site where you will find more news and information than you'll probably ever need to know about Georgetown University men's basketball. If you're looking for the official athletics site instead, click here.
Eighteen years ago, this web site posted a small item to honor the origins of Memorial Day. It has proved popular each year, and in an era where our attention is once again focused on protecting our nation, this note is presented in honor of those whose sacrifices we remember this weekend.
In 1876, Georgetown University adopted the colors blue and gray to honor its former students who had fought and perished in the Civil War. To this day, over 350 students and alumni have died in the service of their country, as well as faculty, chaplains, and Georgetown-trained members of the U.S. diplomatic corps.

Eight years earlier in 1868, not far from the University, a proclamation was read by Gen. John Logan, the commander of the Grand Army of the Republic for a day of remembrance for those who had died on the battle fields. This proclamation is said to be the origin of Memorial Day.

This weekend, please take a brief moment to reflect on the sacrifices made by men and women from whose courage has helped ensure the countless blessings we now enjoy, and those blessings we seek to secure for the future: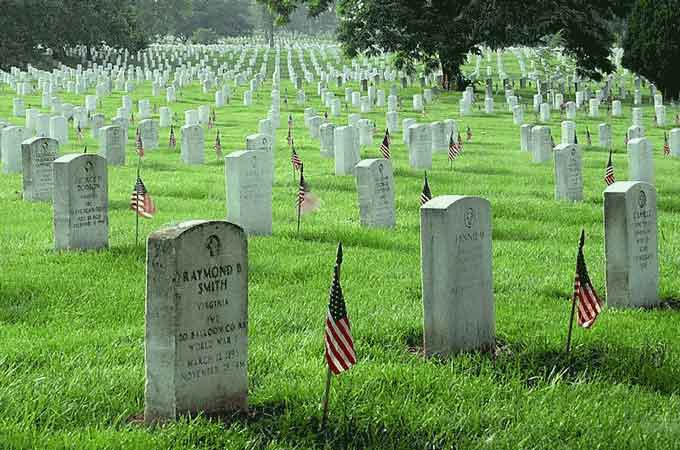 The Georgetown baseball team, qualifying for its first Big East tournament since 1986, ended its run with consecutive losses to St. John's (2-1) and Seton Hall (5-1) in in Omaha, NE. Additional coverage on the St. John's game follows in this link to the Omaha World-Herald.
The Hoyas completed its season at 25-28.
In the social media era, it's almost impossible for a public figure to go on a campus tour, and such was the case when New York Yankees infielder Alex Rodriguez visited Georgetown Tuesday.
Rodriguez's visit wasn't merely a photo-op, however.
"He was very inquisitive not only about athletics, but about the academic challenges in Georgetown: what itís like to live here, what itís like to go to school here,Ē said Assistant Athletics Director Mex Carey to the Washington Post. "The fact that a guy of his stature would take time out of his day to tour a campus, I was impressed. It was a really cool experience."
An extended look at Rodriguez and his interest in visiting colleges is found in this link to ESPN.com. Rodriguez, 39, was recruited in two sports at the University of Miami but turned down a scholarship to enter professional baseball in 1993. He later donated $3.9 million to Miami to renovate its baseball stadium, which is now known as "Alex Rodriguez Park at Mark Light Field."
With a record 700 transfers in college basketball for 2014-15, many of them eligible in the next semester, there's no downtime for college coaches, reports Ben Standig at CSN Washington.
"The way the last couple of years, and definitely this year, you have to make sure in the fall you don't use all your scholarships so you have some when free agency opens up," head coach John Thompson III told Standig. "That's what it feels like, free agency".
Georgetown has one scholarship open for 2015-16 but it's not certain that it will choose to fill the open place on the roster, or save it for 2016, where Georgetown has two seniors graduating.
"We're still involved with a few people," Thompson said. "We'll see how it shakes out."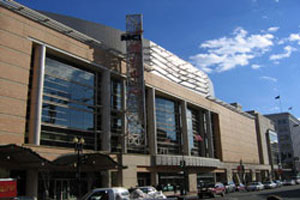 Verizon Communications, Inc. officials have given notice that it will not renew its naming rights for Washington's Verizon Center past 2018, reports Sports Business Journal.
However, Verizon officials have said they have not decided whether to renew when the agreement comes up on 2018, reports the Washington Post
The downtown arena, which assumed its present title when Verizon acquired MCI Inc. in 2006, will seek a new naming rights deal of $7 million annually, though the article said that it will face competition in the marketplace from Nationals Park, which will also seek sponsorship.
The only other major arena in the Washington DC area, Patriot Center, was renamed EagleBank Arena last month as part of a 10 year, $6.6 million deal.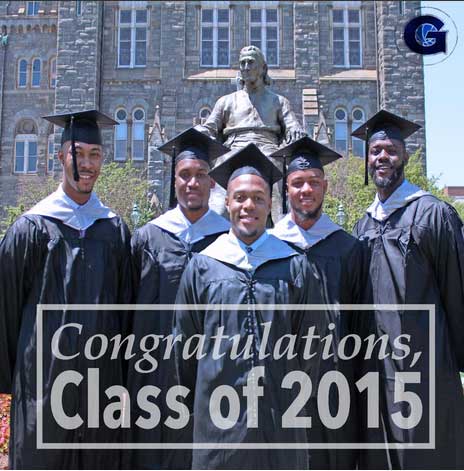 https://twitter.com/GeorgetownHoops
Proposed changes to increase scoring may have a significant impact on the 2015-16 men's and women's college basketball landscape.
Last week, an NCAA committee recommended the following changes for the men's game:
Reducing the shot clock from 35 seconds to 30;
Timeouts within 30 seconds of a media time out will be media timeouts;
Ending the ability of coaches to call live-ball time outs
Expand the restricted area from three to four feet under the basket.
Each of the first three items above could have an impact on the Hoyas in 2015-16, in that the John Thompson III offense is often built on shots near the end of the shot clock and the effective use of timeouts in and around the media timeouts.
Proposed changes to the women's game are even more expansive, which would move from two 20 minute halves to four 10 minute quarters.
"These rules changes are a departure from the inertia and glacial pace of change the game has experienced over the past three decades, and they represent a great first step toward making men's college basketball more current and in line with the rest of the world," said ESPN analyst Jay Bilas.
The changes also have its critics.
"Youíre just going to get more bad shots,Ē said West Virginia coach Bob Huggins in this link to the Charleston Daily Mail. "The game was better back in the day because there wasnít a shot clock and you could actually run offense."
As always, prior stories over this past week or the last 15+ years of coverage can be found at the News Archive pages, including recaps of all prior games over the season. It's a good way to keep up to date if you've visit the site less frequently. The last 10 stories:
To further search this site or the Basketball History pages, enter your query below.
Loading
This is an unofficial site for Georgetown Basketball. If you are interested in playing a sport at Georgetown, contact the Department of Athletics, Georgetown University, Washington, DC 20057. General information for prospective student athletes may be found at this NCAA link.
N.B.: This not-for-profit site is supportive of, but neither directly affiliated with nor under the supervision of Georgetown University or the Big East Conference. See the Fine Print page for more details.
AMDG